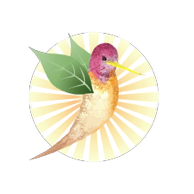 "May wisdom shine through me, may love grow in me,
may strength penetrate me,
that in me might arise a helper of humanity,
a server of sacred things, selfless and true."
~ Rudolph Steiner
Sacred Joy comes from the inner-most-place of who I am. As a gardener....of flowers, gardens, and people; I am here to plant seeds of Joy, tend to them with lovingkindness, and nourish them so they grow and flourish.
May wisdom shine through me
My work and play centers around the practice of being able to see everything as an expression of love.
It is with this expression of love, that the nurturing of others through tea, came to be.
May love grow in me
When I tasted my first cup of homemade tea, I will always remember how it had the most profound calming effects on my body and mind. It left such a deep impression, that I began handcrafting my own tea years ago on a family vacation when all fell ill. Following my intuition and knowledge of herbs, inspired by the ancient roots of Ayurveda, Well-Being Tea was born, and it helped heal my family. Since then it has grown into a favorite "feel good" tea among friends and community.
May strength penetrate me
Infused with exotic tastes of herbs like turmeric, cardamom, ginger, clove, and fennel, each tea blend offers unique healing properties which will bring health and well-being to your body, mind and soul.
Our teas are blended with only organic ingredients and crafted in small batches for bold freshness.
A server of sacred things
With a passion for healing others, I've been asked and guided to share this nourishing tea experience with you. I encourage you to play with these teas in your cooking and baking. I am often asked what spices are in my foods. Can you keep a secret? ...A teaspoon of tea is the magical ingredient in many of my dishes. What a great way to support your families health and well-being!
You are beautiful. Your body is Sacred. Nourish it with JOY.